Keep Your New iPad Scratch-Free with the ProCase Screen Protectors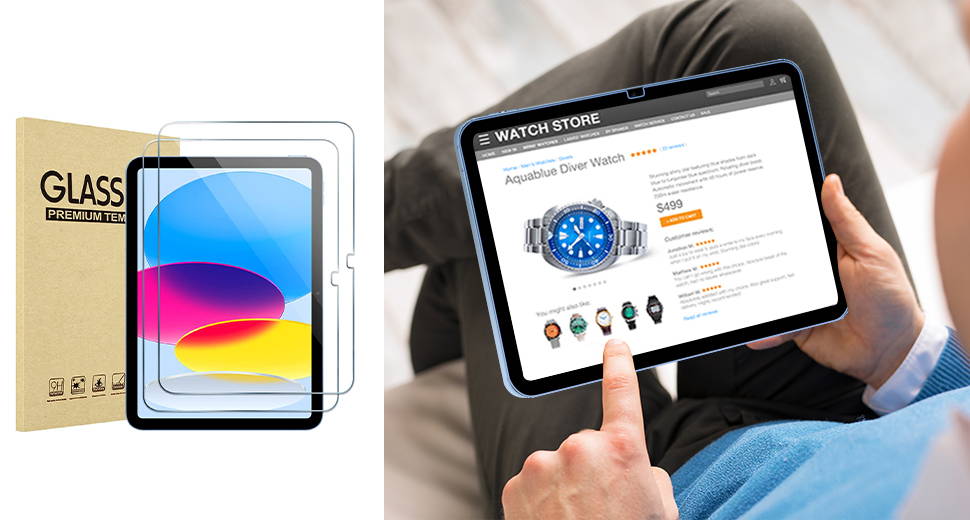 Consider Apple's newly released - 10th generation iPad. It's time tostart thinking about using protective accessories to keep your new iPad safe.So what factors should you take into account while selecting a screenprotector? Here are four factors that we advise you to consider.

Easy Installation & Bubble Free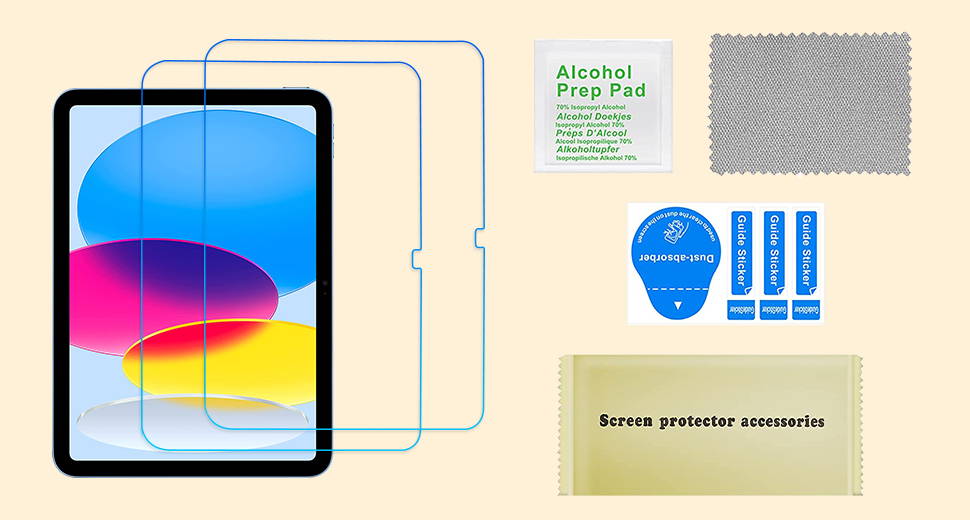 Screen protectors can be challenging to install, especially if they are easily lost or have annoying bubbles and dust adhering to the film's underside. It's important not to rush the process of using a screen protector. If you want the best results, it's important to take care to avoid dust or air bubbles from being caught between the iPad screen and the protective film, therefore it's worthwhile to carefully follow the instructions.
Most screen protectors come with alcohol prep pads, wipes and dust absorbers to remove dust spots or place the protective cover in place, and our advice is to follow the guide steps and take your time.
While plastic screen protectors can cause glare, adding a darker, grayer tone, and reducing quality, our tempered glass restores more of the original display and offers higher clarity. Tempered glass film guard can also provide privacy and anti-glare filters to suit your preferences.
ProCaseTempered Glass Screen Protector for iPad 10th Generation 10.9 2022, a screen protector that is affordable, simple, functional and protects your expensive iPad from cracks and scratches. Go ahead and get yourself one!