Jewelry Organizers to Keep Your Baubles Tidy
MyGift Jewelry Stand + Customer Reviews
Written by Vivi - Published on Oct 29, 2023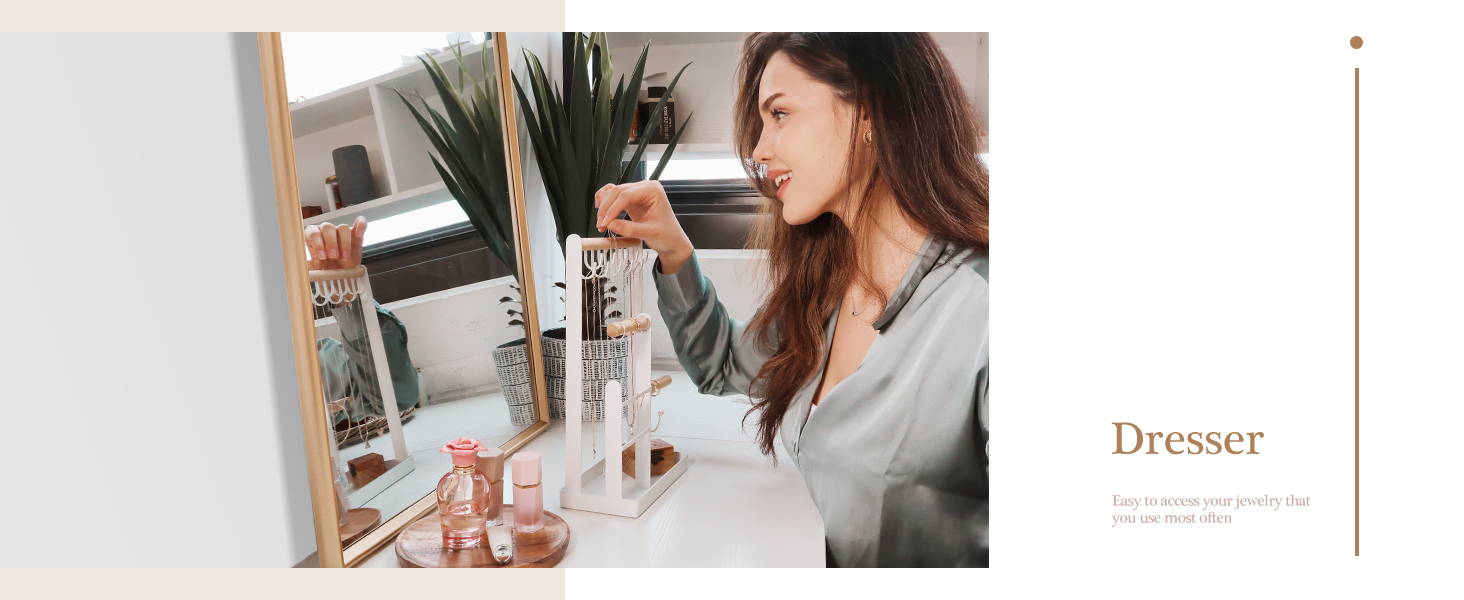 When my jewelry stand becomes my decor! I am so excited to receive an exquisite jewelry stand form ProCase. I am a jewelry lover and have plenty of collection and I am trying to keep myself organized for all time, so when I got this organizer I feel like my two hobbies combined.
This stand will elevate my space while making my jewelry visible and easily accessible. It was so nice to see all of my jewelry so I could just grab and go!
10 Hooks,4-Tier Jewelry Tower
This stand is beautiful with hand-upholstered, stainless steel rods to ensure structural integrity. The hooks are forward facing to prevent tangles, the earring holders are compact to accommodate all shapes and sizes, the wooden bars make storage a breeze for bracelets, woman's watches, rings, and small hoops.

The catchall space is to protect your delicate, and to prevent smaller pieces rolling around and getting lost.
1: No need to install; Dimensions: 7.87 x 3.94 x 12.6 inches.

2: 4-Tier with Tray Design: Can hold a dozen bracelets along with several rings and necklaces.

3: Easier to pair things together.

4: Metal construction body and 100% natural wood, will look so sleek on your vanity.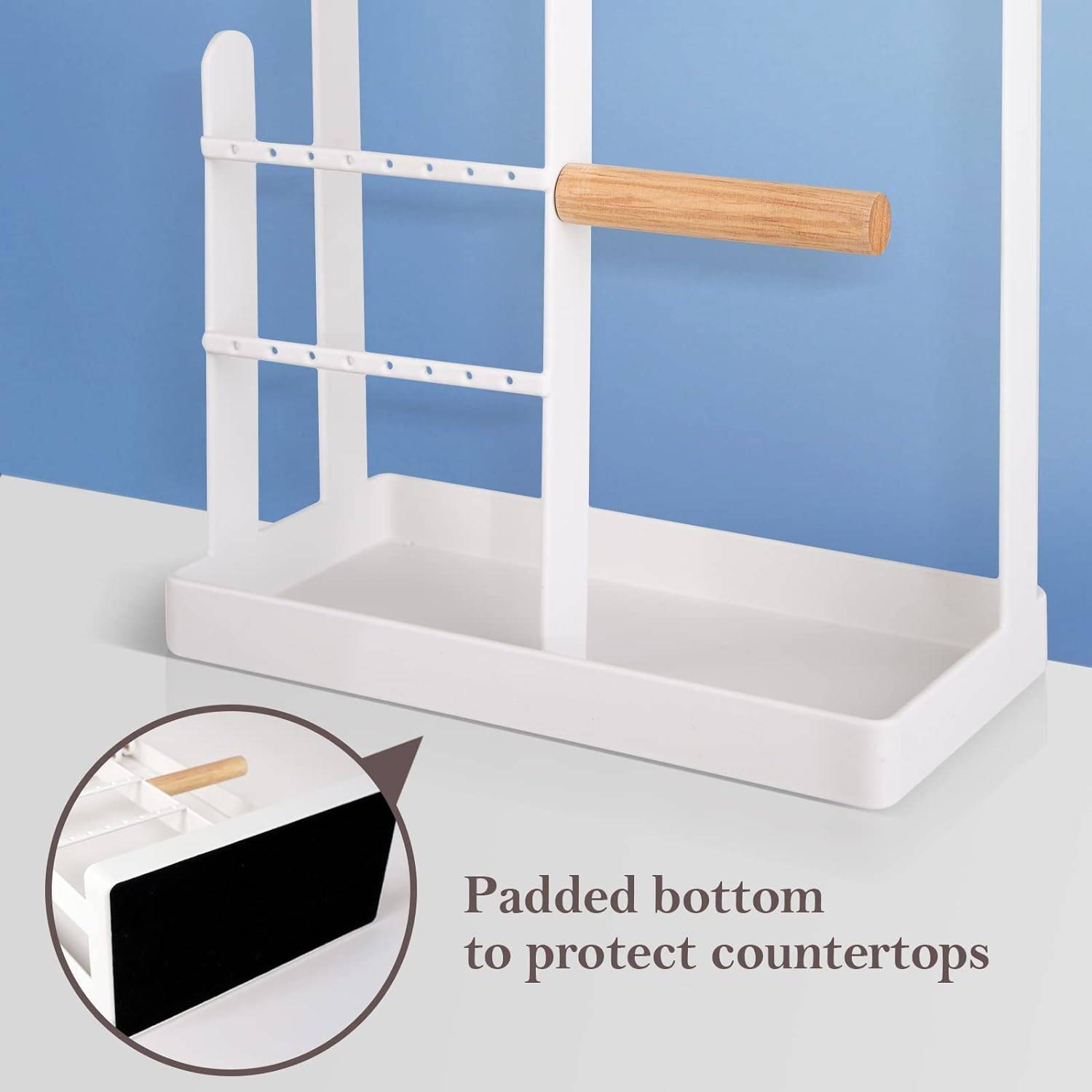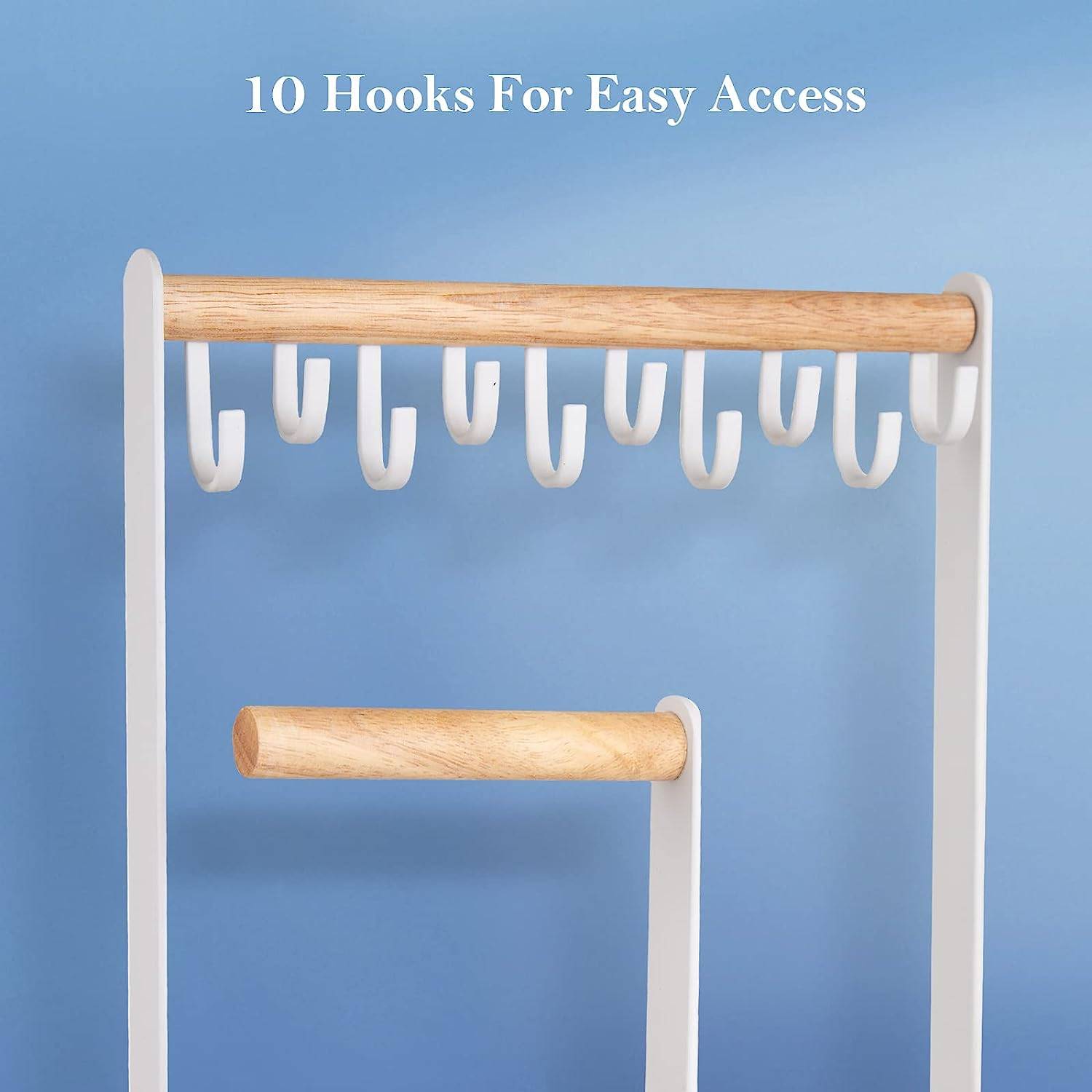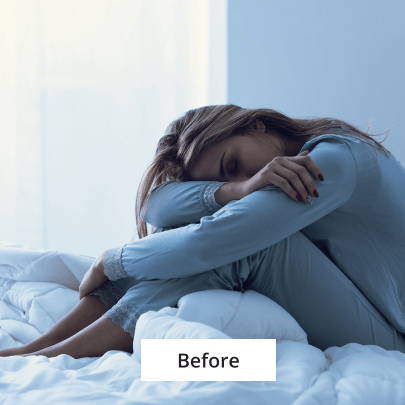 This mini jewelry case is one of the cutest thing I have ever bought. I have many organizer boxes and trays to display my jewelry, but I always feel like there has one more box I need. When I met this "ProCase Travel Size Jewelry Box", she's a full time eye catcher and a real keeper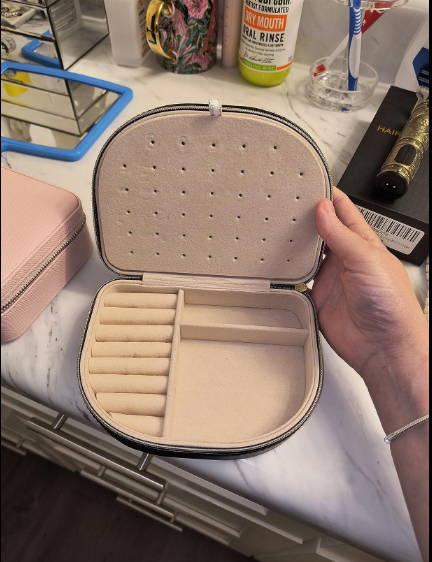 You can have a save storage space for your jewelry!
It really changed my relationship with my jewelry
because everything is visible and accessible. It's the perfect size for travel plus keeps all jewelry mess free.
Now there's no more struggling to untangle all your accessories from one another.
I purchased another one champagne color for my bestie Carol as her wedding gift. Honestly, this box is the perfect gift for the bride-to-be before her big day.
Now she will have matching custom gifts to keep all her wedding essentials and accessories organized. Even better, she can use it again for traveling on her honeymoon too!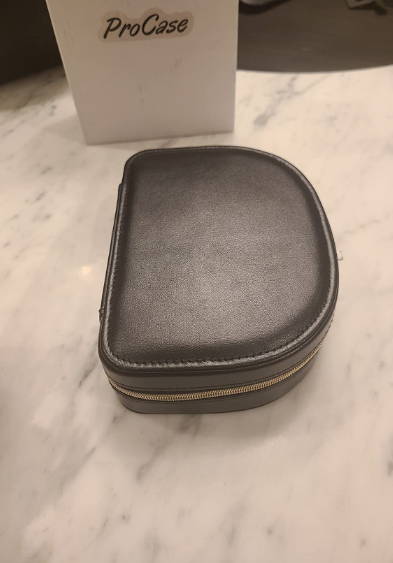 Stadium Approved Clear Purse
Game day or concert night, don't go to your favorite event and be turned away at the gate because your don't have a clear handbag! This one is perfect for games, stadiums, concerts and the workplace. Move through security lines with ease and no more searching for those car keys! Everything is easy to find when it is clearly right in front of you!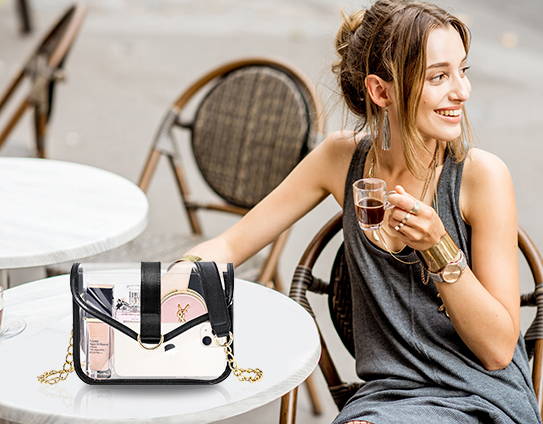 What's special about this bag is the way it's adjust the length of the hand strap. You need to adjust the length through the D buckle on both sides of the bag. I am a little confused at the first because that is not work as other handbags, but soon I understand how it works.
Main compartment is roomy and firmly structured including a lock closure for securing your personal items safely within. It can easily hold my iPhone 12 Pro Max, card holder, 3 lipsticks, 1 cushion foundation, sunglasses and there still some space left. It is so chic and practical, I can't ever go wrong with this bag.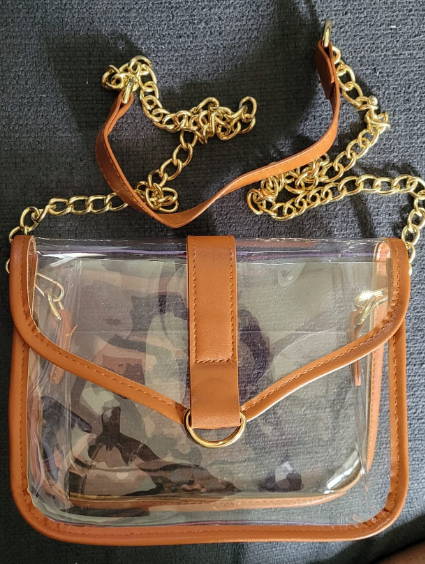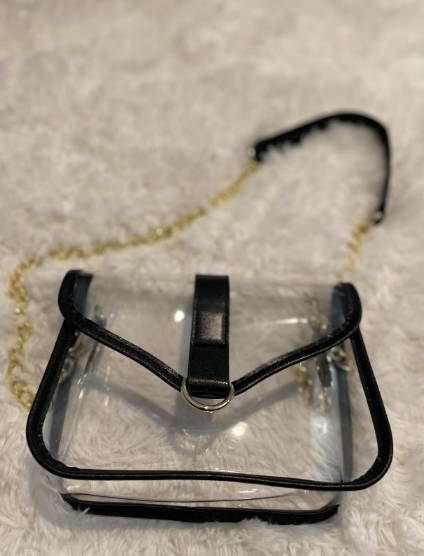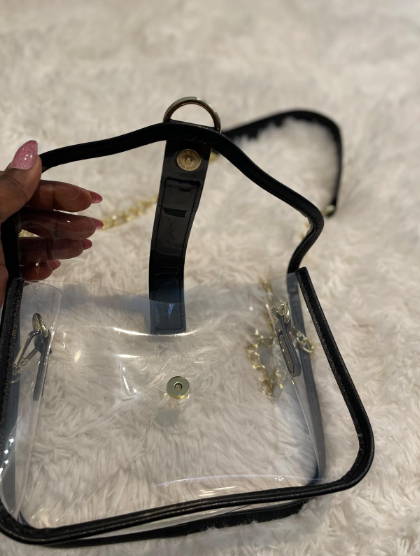 Can hold plenty of your everyday favorite jewelry
Love Love Love, how it looks setting on my stand with all my favor jewelry! Holds way more than you expect😉
Practical and lovely jewelry organizer
This jewelry organizer was perfect for my needs. It holds quite a few necklaces, bracelets, and earrings. There is a shelf for rings. It has a pad on the bottom so I can put it directly on my dresser. It's a great item, especially for the cost.
Attractive Looking Necklace Display
Definitely an upgrade from my previous felt necklace display bars, which I've always thought were an eye sour.
Not perfect but I'm good with it
It was good holds my jewelry but it came broken so not perfect but it was fixable so not entirely upset.