How to Choose the Best iPad 10th Generation Case?
How to choose the best case over hundreds of thousands of cases on the market is always one of the concerns of most iPad owners.
Functions and quality always come first and then the appearance, material, or color. Last but not least, which one suits your way of life best. When it comes to iPad 10th Generation tablet, first of all, you may decide whether you prefer a universal-fit case or a snug-fit case. Secondly, are your more of an indoor or outdoor user? Thirdly, which groups of people do you belong to, kids, the youth, businessmen, or the elder?


"We're Pros in Protector."
For universal-fit iPad 10th Gen cases, you must be sure that the case fits a tablet up to 10.9 inches (diagonal), and such cases are usually universal for tablets in a certain size range, which means you can also use it for any other tablets that within the size range.
For snug-fit iPad 10th Gen cases, the precise cutouts with full access to all features, such as cameras, speakers, ports, and buttons are the prerequisite. There are myriads of such cases with different styles on the market.
These cases feature a tri-fold design to prop up the tablet for hands-free use and a translucent frosted back cover to show the original charm of the tablet.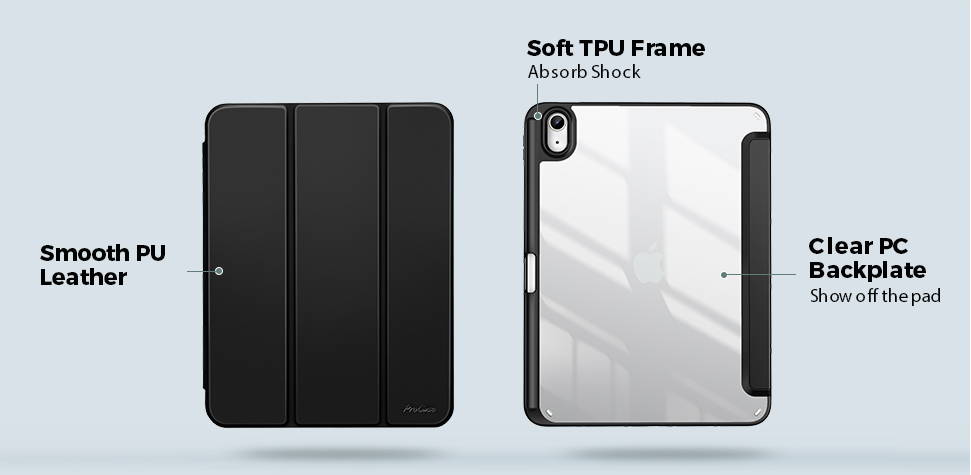 Such cases offer a built-in holder to house the iPad pencil securely as well as for handy use. The main difference is the standing position, one is with foldable front cover and the other is with multiple slots. The above cases are available in numerous colors, bright or deep, and are perfect for teens or businessmen.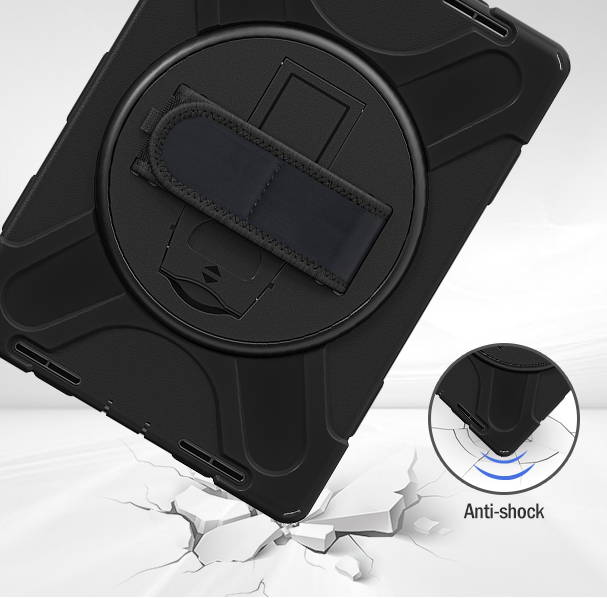 These cases features a great shock absorption, thanks to the durable construction and raised edges that against accidental drops, bumps or scratches. Such cases are ideal for outdoor works or kids.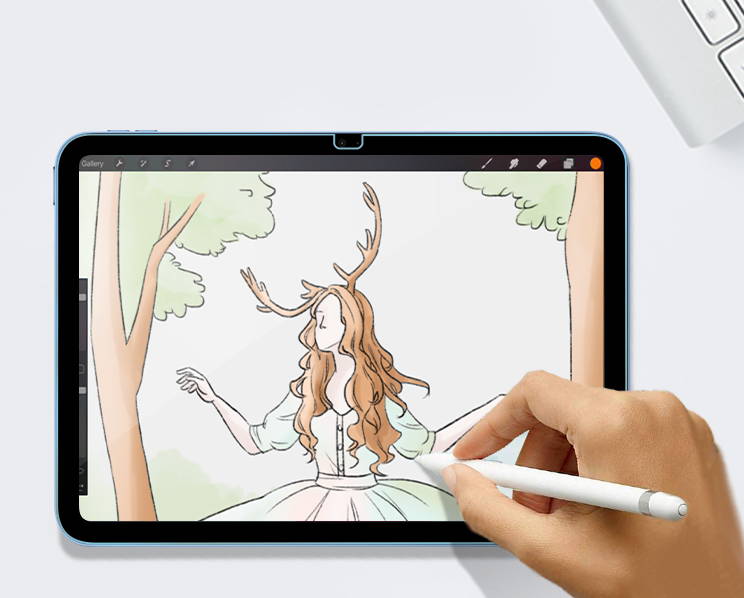 Always be sure to equip your iPad 10th Gen tablet with a tempered glass screen protector and a case cover for best protection.